RECENT SALES & ARCHIVE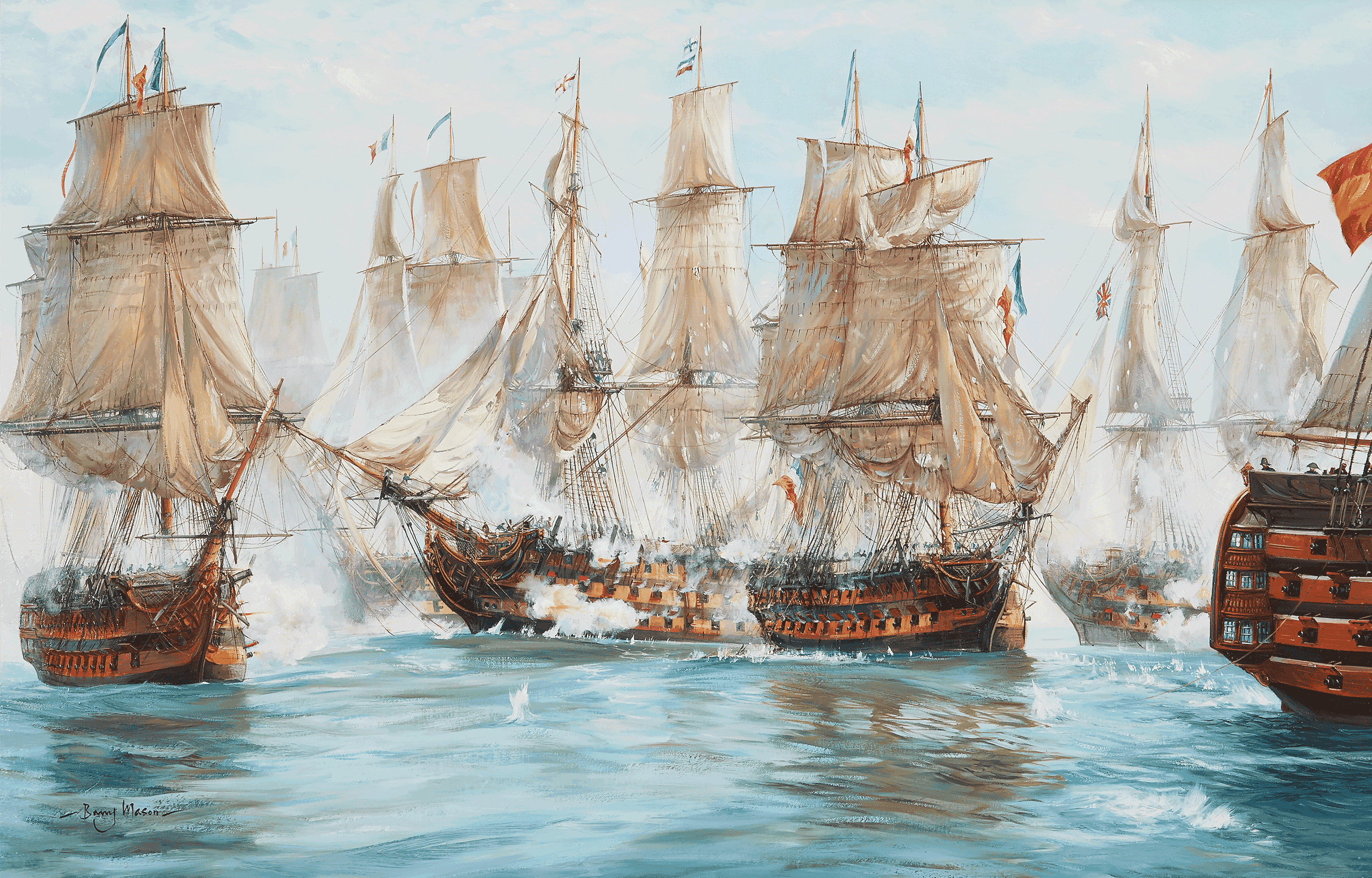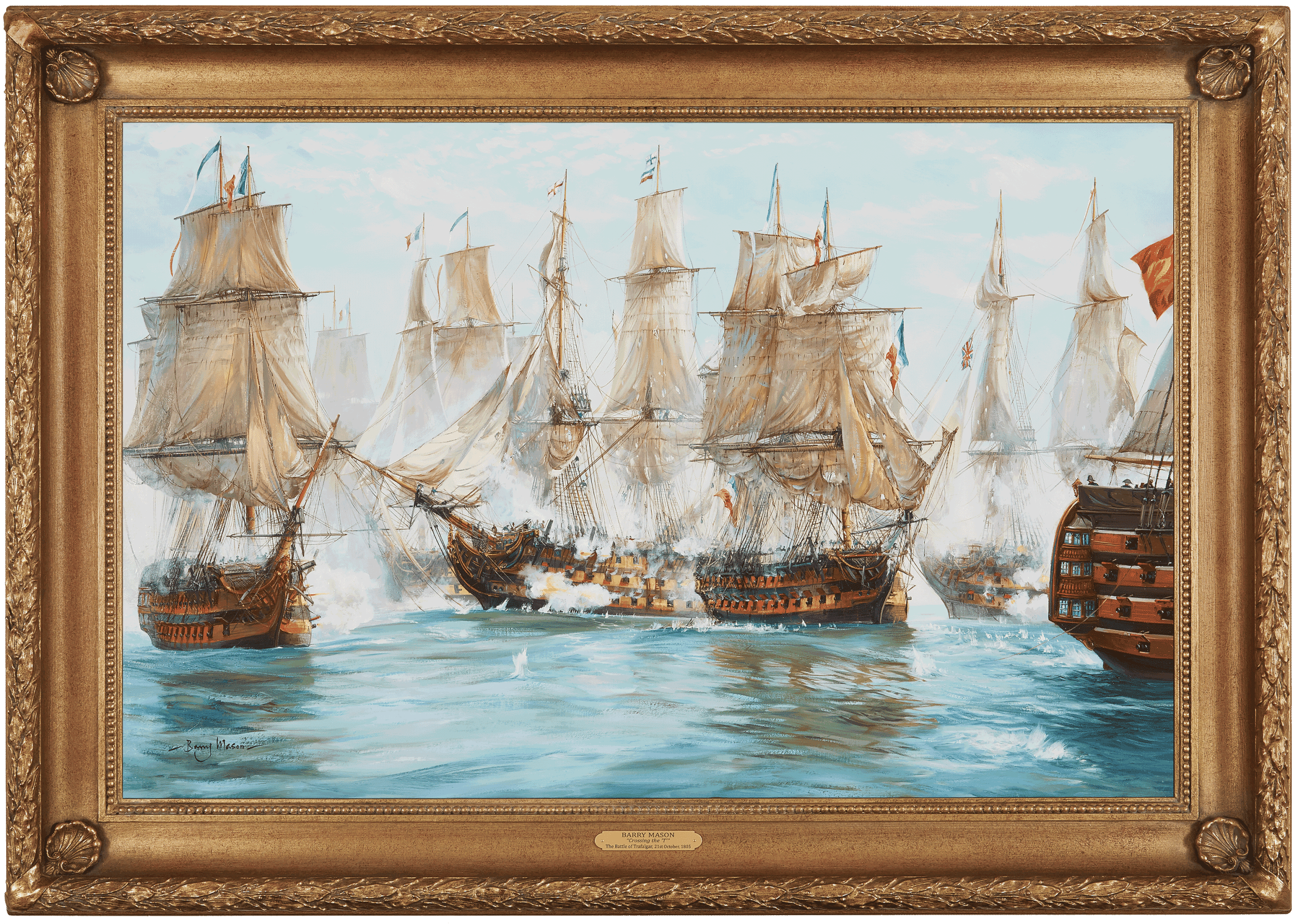 BARRY MASON
Born 1947
"Crossing the T - H.M.S. Victory at the Battle of Trafalgar, 1805"
During the approach of the Allied Fleet over big swells, H.M.S. Victory has already suffered a heavy pounding from her enemies – including smashed steering gear and the mizzen topmast shot away.
Passing astern of the French flagship Bucentaure, she has just fired a double-shotted broadside, plus a canister of 500 ball shot from her port bow carronade. Some one and a half tons of iron blasted into the unprotected stern of the Frenchman, reducing the ship to a horrific shambles, the salvo ripping through the whole length of the vessel, killing or horribly wounding over two hundred of her crew.
Shortly afterwards, the British 98 gun Temeraire repeated the tactic, this time with triple-shotted guns, completing the total destruction. Just south of Victory's bow, Captain Lucas's Redoubtable is about to tangle Nelson's ship. She was later locked between Victory and Temeraire (behind Victory) in a famous and ferocious battle to the death with her giant opponents.
To the left, the 80 gun Neptune supports her flag, pouring fire into Victory's bow, causing heavy damage to the forepart of the ship. To the right, the giant Spanish Flagship, Santisima Trinidad drifts away to the north.
Signed
Oil on canvas
30 x 40 inches
76 x 102 cms.
Ships (Left to Right):
Neptune (French 80 Guns),
Redoutable (French, 74 Guns)
Victory (British, 100 Guns)
Bucentaure (French, 80 Guns)
Temeraire (British, 98 Guns)
Santisima Trinidad (Spanish, 136 Guns)
SOLD