RECENT SALES & ARCHIVE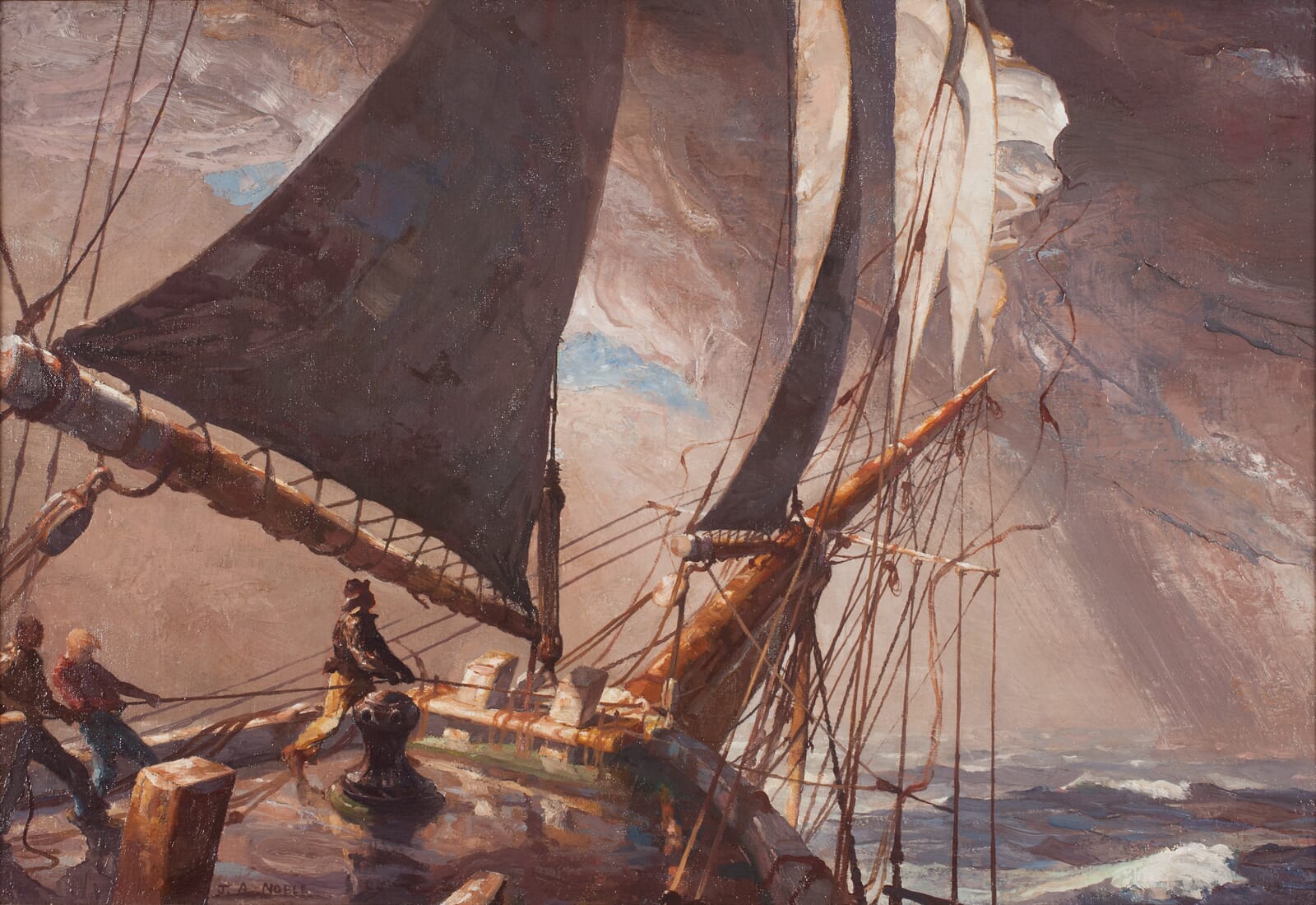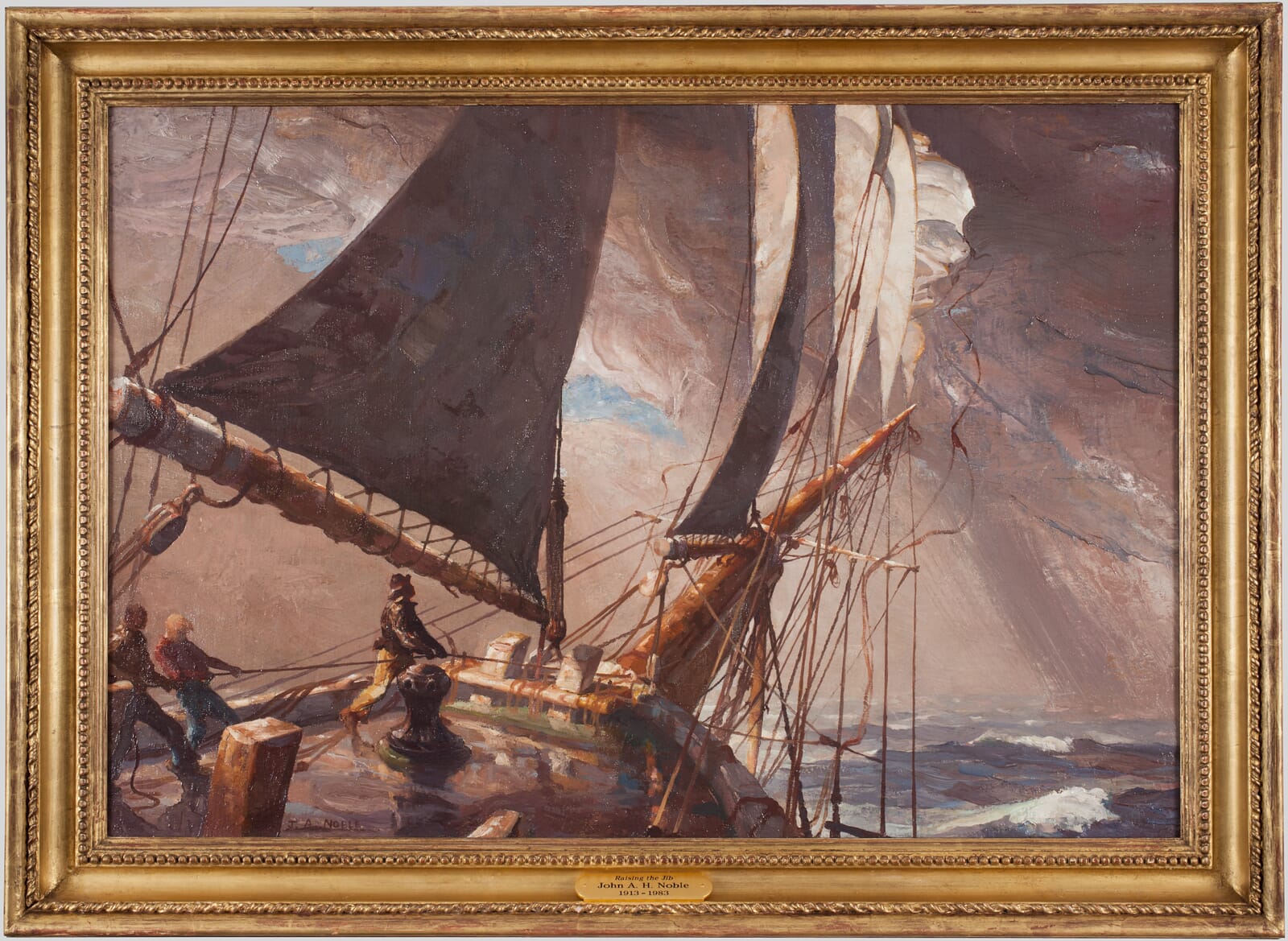 JOHN ALEXANDER NOBLE
1913-1983
"Raising the Jib"
John Alexander Noble was born in Paris on 17 March, 1913, the son of the American landscape painter John Noble. As a child, John Junior lived in both Paris and London before his family decided to move to Provincetown, Massachusetts. He later settled in New York, studying at the Friends Seminary. Next, he spent a year at the University of Grenoble in France, before returning to New York where he spent a year studying at the National Academy of Design.
From 1928 John Noble worked as a seaman to help fund and nurture his marine painting and lithography. Much of his material and influence derived from the teeming New York waterfront, and in 1941 he set up a studio at the old Port Johnson. He was elected a member of the Audubon Artists, winning a Gold Medal there in 1956, as well the Georgia Society of Artists. He was a very well regarded and well respected maritime artist who was commissioned to make a series of prints for industrial and shipping companies.
John Alexander Noble passed away on Staten Island in 1983. He is represented in the collections of the Penobscot Marine Museum at Searsport in Maine, the New Britain Museum in Connecticut, the Carnegie Institute in Pittsburgh, and Mariners Museum at Newport News in Virginia,
Signed
Oil on canvas
22 x 32 inches
56 x 81 cms.