RECENT SALES & ARCHIVE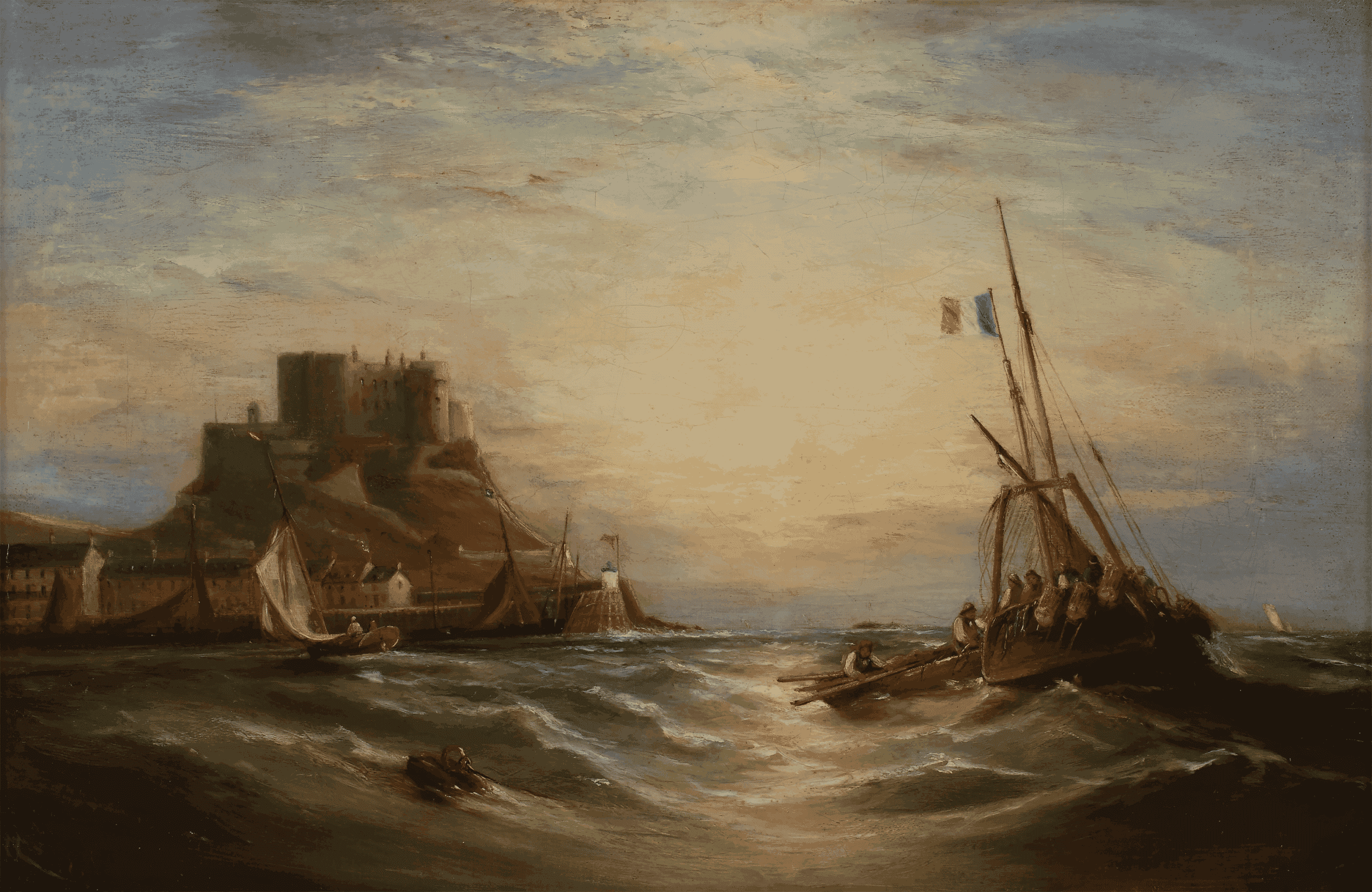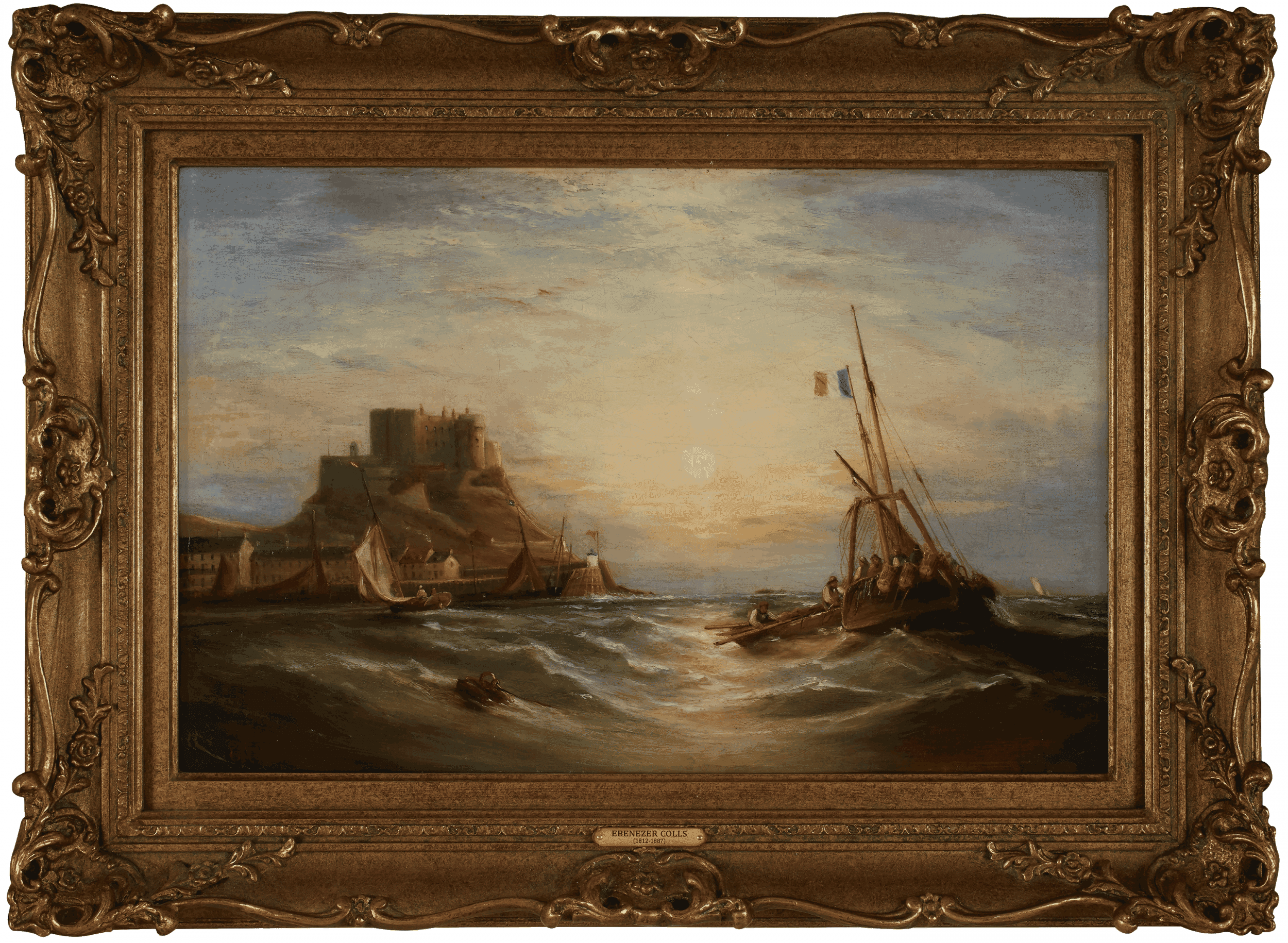 EBENEZER COLLS
1812-1887
"Shipping off Mount Orgueil, Jersey"
Ebenezer Colls was born in 1812 and he resided in his native London at No.6 Gloucester Terrace in Camden Town.
Few details exist regarding the artist's personal life, but he was professionally known and appreciated by his contemporaries as a highly competent and atmospheric painter of shipping and coastal scenes, working predominantly from his London studio and exhibiting his work at the British Institution between the years 1850 and 1866.
His subjects comprised views set along the River Thames, the English Channel, Dover, Portsmouth Harbour, and the Channel Islands of Guernsey and Jersey.
He is represented in the National Maritime Museum in Greenwich with two paintings: "The Destruction of the Droits de l'Homme 13 January 1737" and "H.M.S. Endymion Rescuing a French Two-Decker, 1803"
Ebenezer Colls died in 1887.
Signed
Oil on canvas
12 x 18.5 inches
30.5 x 47 cms.
Framed Size
17.5 x 24 inches; 44.5 x 61 cms.
Provenance
Private Collection, Arundel, West Sussex