MARINE PAINTINGS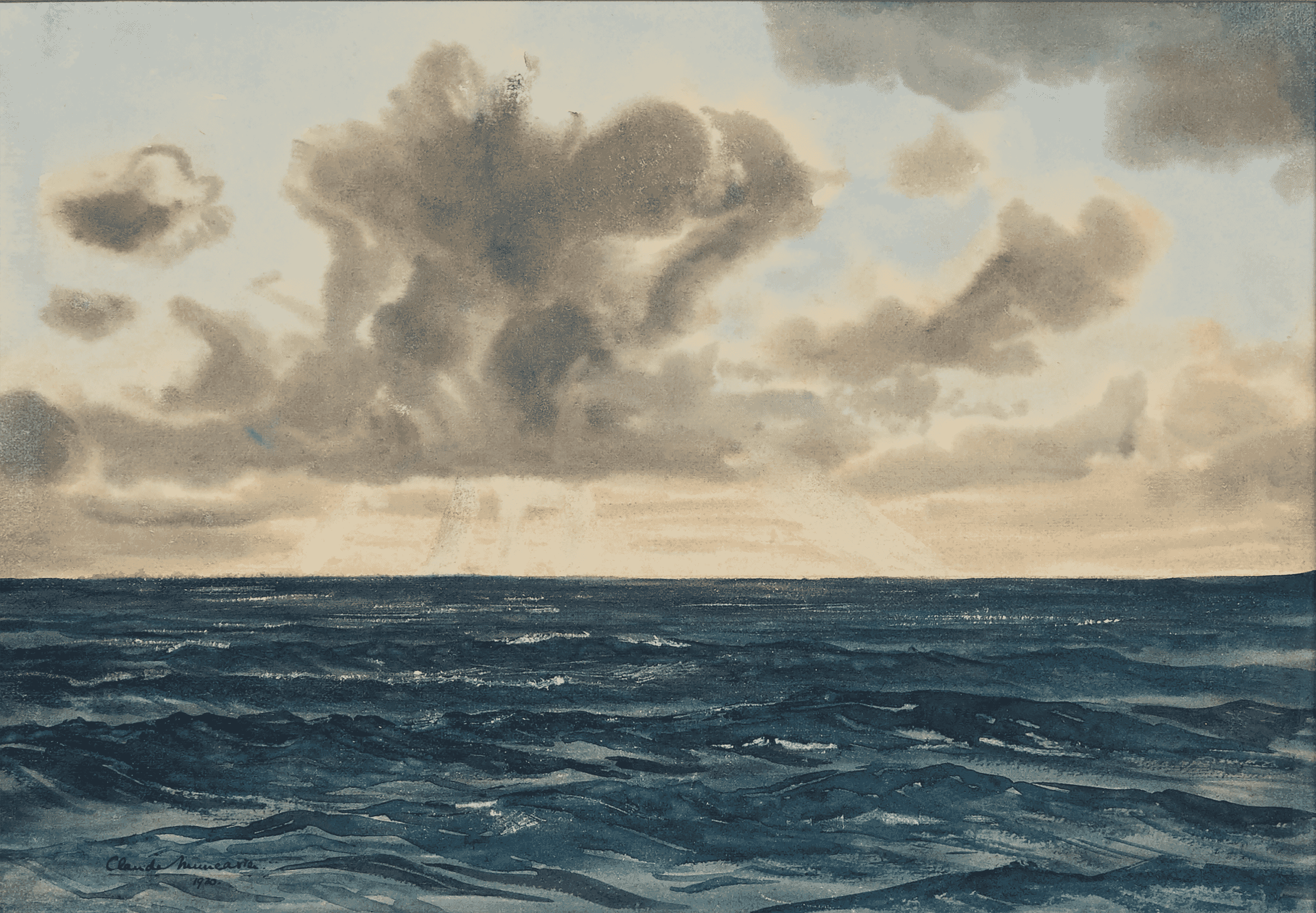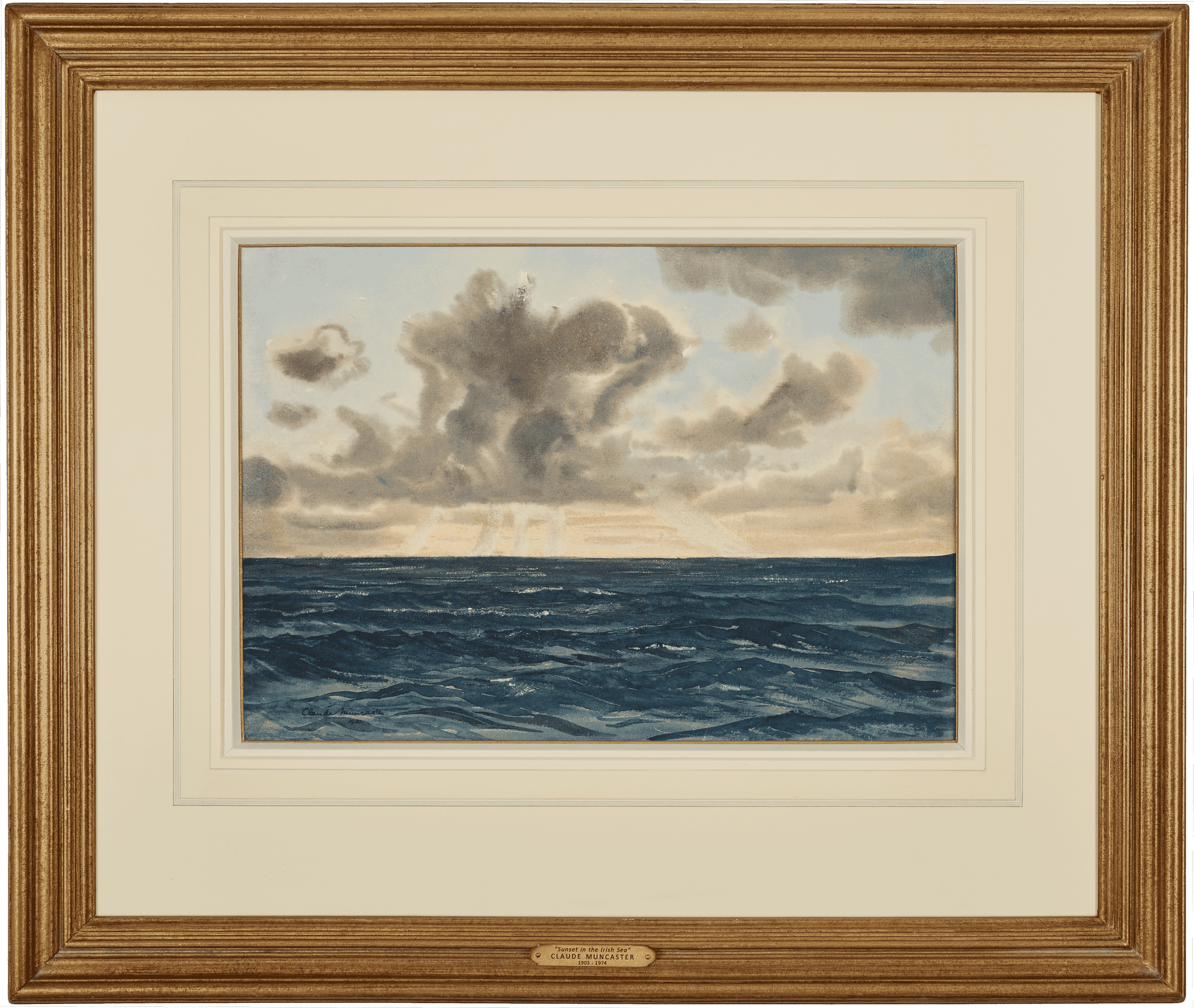 CLAUDE MUNCASTER
1903-1974
"Sunset in the Irish Sea"
This hugely versatile and exceptionally gifted artist was a painter in oil, pastel and watercolour and a draughtsman in pen and ink of landscapes and marine pictures, as well as an etcher and illustrator.
Born at West Chiltington, Sussex, as Grahame Hall, son of the Royal Academician Oliver Hall, he received no formal art training but studied under the direction of his father, who launched his son on a career as a landscape painter at 15.
His early works were signed Grahame Hall, but in 1923 he changed his name by deed poll to Claude Muncaster to avoid being linked with his father's success.
Muncaster painted conventional landscapes and some large, detailed panoramas of the Thames and of Bradford, commissioned by various companies.
In his youth he sailed as a deckhand on a sailing ship around Cape Horn,which gave him an expert knowledge of ships. During World War II he served as a camouflage expert with the Royal Navy.
He had his first painting accepted by the Royal Academy in 1921 in his given name and he exhibited widely throughout his life.
His exhibition venues included The Arlington Gallery, Beaux Arts Gallery, Barbizon House, Colnaghi, Fine Art Society, Glasgow Institute of the Fine Arts, Royal Institute of Oil Painters, Royal Scottish Academy, Royal Watercolour Society and Walker's Gallery. Muncaster was also an early member of the Royal Society of Marine Artists and its President in 1958.
Examples of his work are held in the collections of Birmingham Museum and Art Gallery, Bradford Museums and Galleries, Government Art Collection, Calderdale Metropolitan Borough Council, Leicestershire County Council, Museums Sheffield, National Maritime Museum, National Railway Museum, Plymouth Art Gallery, Royal Air Force Museum, Sunderland Museum & Winter Gardens, Swindon Art Gallery and the Tate Gallery.
Signed and dated 1930
Watercolour & Gouache
10.5 x 14.5 inches
26.5 x 37 cms.
Framed Size
20 x 24 inches; 51 x 61 cms.
Provenance
Fine Art Society, Exhibited 1930