RECENT SALES & ARCHIVE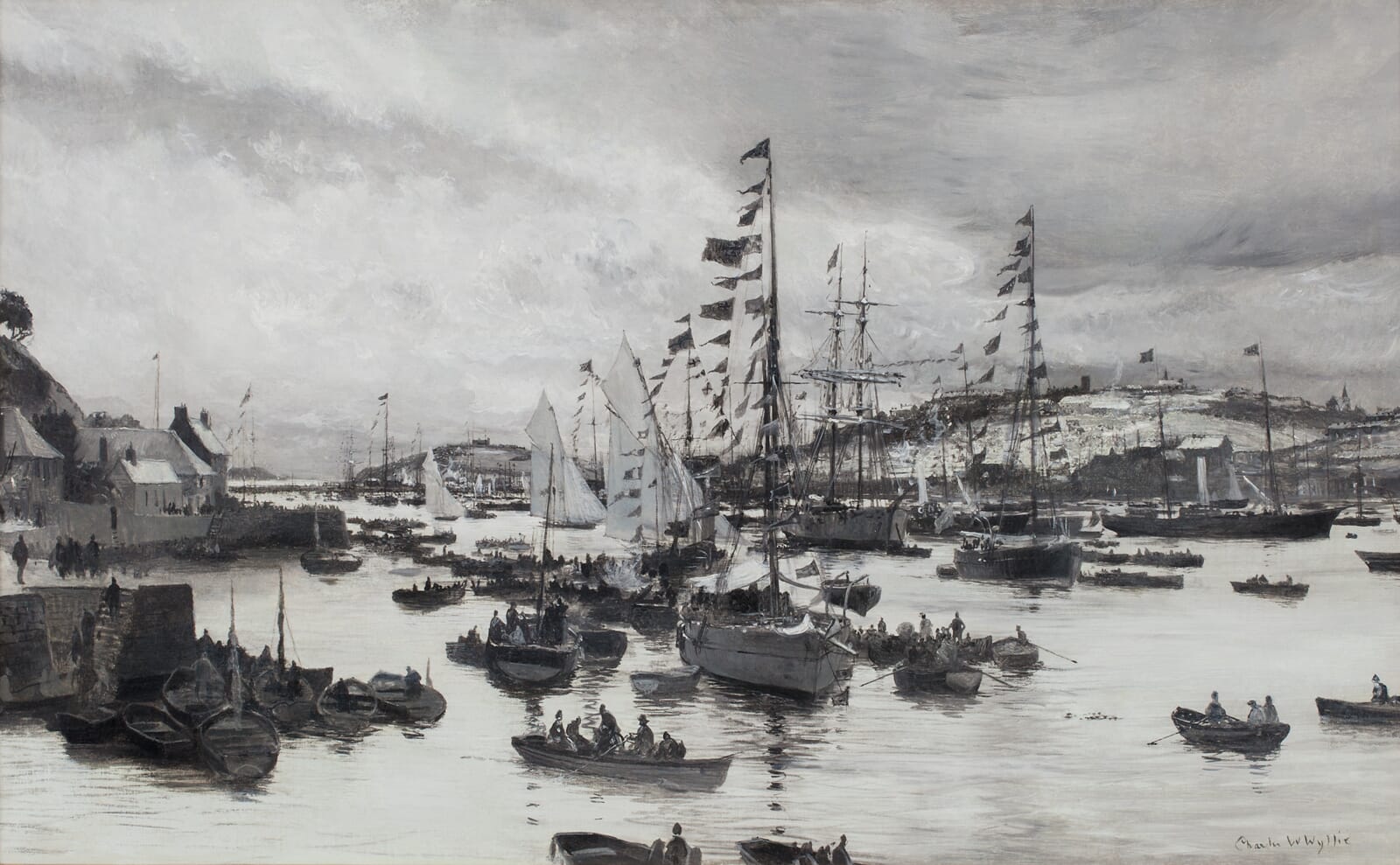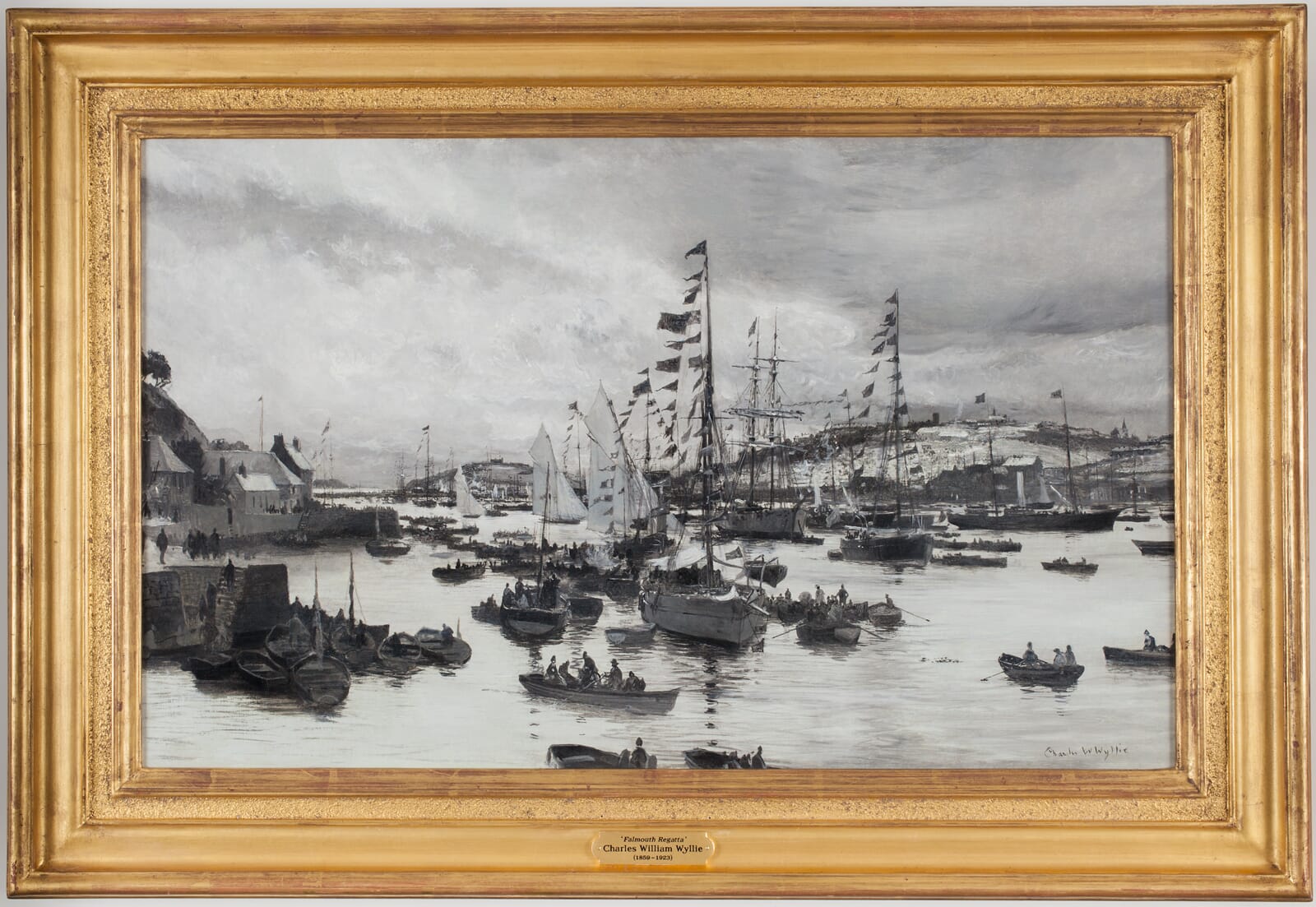 CHARLES WILLIAM WYLLIE
1853-1923
"The Royal Cornwall Yacht Club & Port of Falmouth Regatta, 23 August 1901"
The artist was born in London on 18th. February, 1853, the younger brother of William Lionel Wyllie (1851-1931).
The Wyllie family owned two homes, and would traditionally spend idyllic summers in France and winters back in England. Though neither received formal schooling, both showed considerable talents in reading, writing and music, being taught to sing by their mother. The brothers also became expert swimmers, like their father; so much so, that the Wyllie menfolk gained a very considerable reputation for saving many lives from wrecks littered along the coast of northern France, around the area of Gris-Nez, an area of tricky and unpredictable tides, regarded as a graveyard for schooners.
Charles displayed an even more precocious talent than his brother William Lionel, during his early years. He first had a picture hung in the Royal Academy in 1872, when he was just thirteen years old, and in 1877 his "Digging for Bait" was bought for the Chantrey Bequest.
Although his subjects were mainly coastal and harbour scenes, and occasionally landscapes, he did not have his brother's overwhelming interest in and knowledge of ships and shipping. His style is not unlike his brother's, but with a more pleasing sense of colour. During the 1870's, Charles and his brother William Lionel were to spend many happy moments roaming, sailing and sketching together.
During the First World War, he served as a naval camouflage expert with the rank of lieutenant R.N.V.R.
Charles Wyllie exhibited extensively during his lifetime. Up to 1904, he had exhibited over 156 pictures in London, exhibiting at the Royal Academy, the Royal Society of British Artists at Suffolk Street, the New Watercolour Society, the Grosvenor Gallery and the New Gallery, London. Provincial venues included the Walker Art Gallery in Liverpool, the Manchester City Art Gallery and the Glasgow Institute. He exhibited at the Paris Salon in 1889, and was a member of the Royal Institute of Oil Painters.
The artist died in 1923.
Signed
Monochrome Oil Painting
16 x 26 inches
40.5 x 66 cms.
Literature
Reproduced in the "Sphere", 14/9/1901
SOLD