MARINE PAINTINGS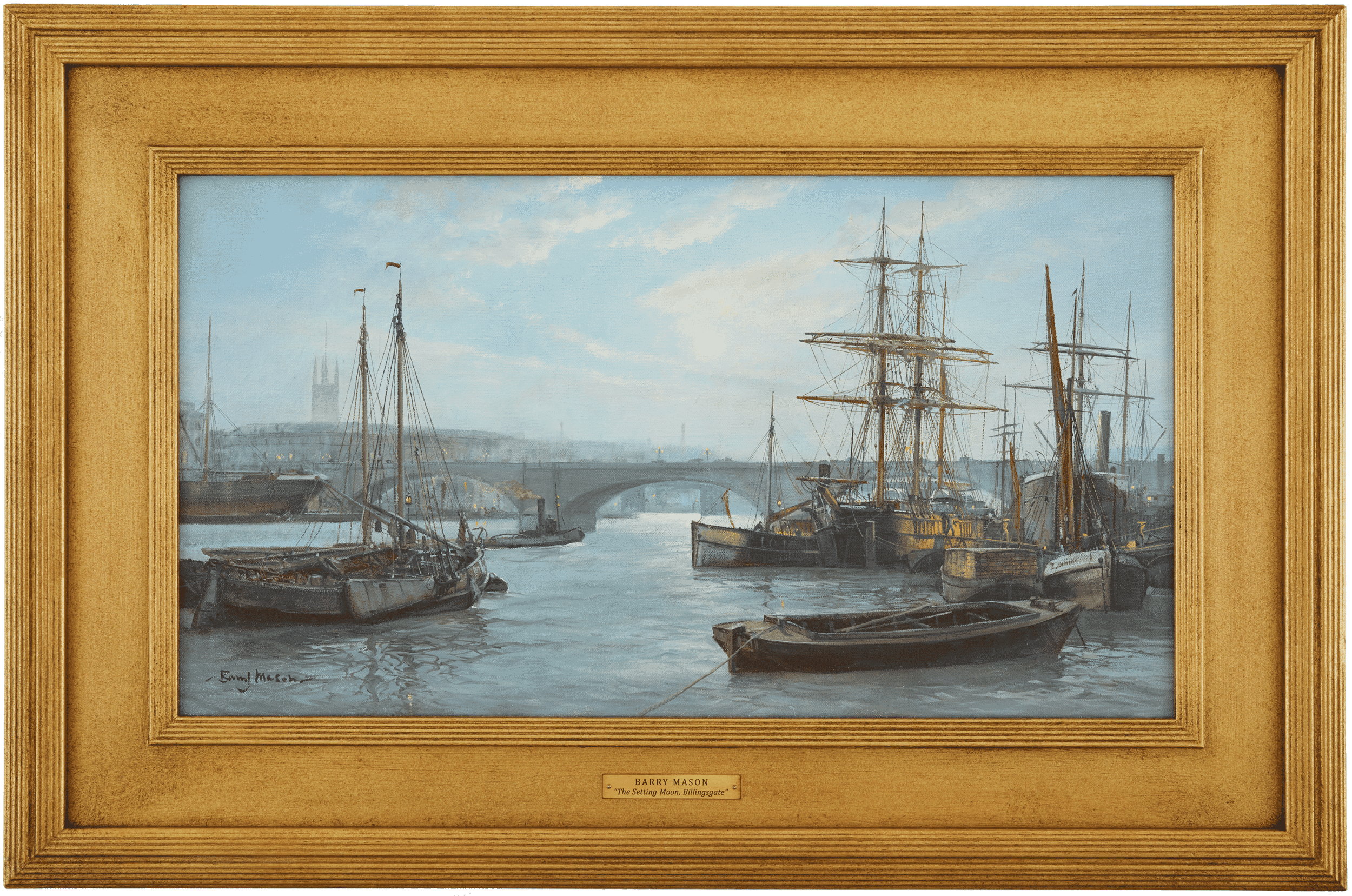 BARRY MASON
Born 1947
"The Setting Moon, Billingsgate, 1890"
It is the last decade of the 19th Century, and our view is set in the early morning on the north bank of the River Thames, downstream of London Bridge and Fresh Wharf at Billingsgate fish market.
It has just gone 5 a.m., the time when the market opens, and porters are unloading a Scandinavian sailing barque carrying "stockfish" (dried cod) under arc lights.
Neighbouring the barque is a "carrier" trawler, which is preparing to unload her cargo of fish taken from the fishing fleet still at work in the North Sea.
In the foreground, on the buoy known as the Dutch mooring, lie two Dutch eel boats who have bought the live eels to market. The boats were given a free berth, it is said, because of the service they gave to London during the Great Plague of 1665-1666. This trade continued right up until the 1930's.
Signed
Oil on canvas
12.25 x 21.75 inches
31 x 58 cms.
Framed Size
18.75 x 28.25 inches; 47.5 x 71.5 cms.